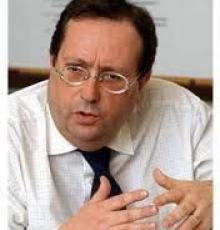 Francisco Nunes Correia is a Professor of Environment and Water Resources at the Instituto Superior Técnico (IST), the main engineering school in Portugal. He is also the Founder and President of the Portuguese Water Partnership and has held several public positions, notably Minister of Environment, Spatial Planning and Regional Development of the Portuguese Government (2005-2009), President of the National Laboratory of Civil Engineering (2004-2005) and National Co-ordinator of the POLIS Programme for the urban renewal and environmental improvement of Portuguese cities (1999-2003). He was the Co-ordinator of the Portuguese National Environment Plan (1993-1995) and Director-General for Natural Resources (1986-1989).
He has extensive professional experience as researcher, teacher, and consultant in the areas of water, environment and regional development. He was consultant of the World Bank in water projects in South America and participated in environmental projects in Macao (China). He was Coordinator of several European research projects, notably EUROWATER and WATER 21.
More recently he collaborated on the National Water Plan of Angola (since 2014), collaborated as a reviewer in the OECD-Netherlands Dialogue on Water Governance (2013-2014) and collaborated as a consultant in the OECD-Brazil Dialogue on Water Governance (2014-2015). He also collaborated in the establishment of the OECD Principles on Water Governance (2014-2015). He is the author or co-author of 10 books and more than 130 articles, chapters and technical reports on those areas.